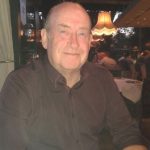 IanWarehouse
@
Exposure gives you experience, experience brings knowledge, knowledge gives solutions.
Age does not necessarily bring experience, a 25 year old can have more experience than someone 30 years their senior. It is all about being exposed to new experiences and storing that information gained and then being able to use it at a later date.
Warehouse Storage Solutions have over 150 years' experience within the racking business with many of our team still young in years but wise through gaining knowledge.
Individual members of the team have experience with different aspects and products, such as:
Dynamics
Integrated systems
Piling
Office fitouts
Sprinkers
M&E
CDM and Health & Safety
Individually we are strong, collectively we are formidable. By sharing knowledge and through communication we are able to offer the best, most cost effective and reliable storage solutions to our clients.
We are strongly committed to training both externally and internally to ensure our knowledge base remains strong and contemporary.
Neither are we complacent in thinking we always have the answer. There are always new ideas and products we can harvest and use.
We have formed partnerships with many manufacturers and they share their knowledge and experience with us.
With our experience, Warehouse Storage Solutions can understand our client's business and provide the right solutions for our clients offering timely, expert and credible advice.
Why not contact us and enjoy the Warehouse Storage Solutions experience!
Call today on 01423 819 057 or email sales@warehousestoragesolutions.com to arrange a no obligation visit.