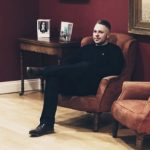 Andy Delaney
@
At a time that almost every transaction and operation has become digitalised, it's important that storage and retrieval tow the same line. Record keeping can be very delicate as any slight mistake could prove costly in the long run. If you consider this, then you'll agree that automated storage retrieval systems (ASRS) are indeed vital.
What is ASRS?
ASRS systems are computer-controlled systems that place and retrieve loads automatically from certain storage locations with accuracy and speed.
Technologies You Can Find in the ASRS Environment
In storing and retrieving loads, the ASRS systems make use of certain technologies that include the following:
Pallet Shuttle AS/RS – This technology transports pallets of goods to specific storage locations and also to the retrieval station.
Unit-load AS/RS – These are machines that store heavy loads (up to 1,000 pounds or more). They also have a storage rack structure that is sometimes more than 100 feet tall.
Mini-load AS/RS – This is similar to the unit-load AS/RS, the only difference is that they handle less-heavy loads. Mini-load AS/RS helps to save floor space for smaller products.
Horizontal Carousels – They make delivery of orders very quick and smooth and they are also ideal for storage. They consist of bins that rotate horizontally around a track to make delivery.
Vertical Carousels – They rotate vertically and have shelves/carriers that help with high-density storage.
Floor Robots – They help to store inventory and move them from storage to an access area with the help of mobile robots.
Vertical Lift Modules (VLMs) – These storage and retrieval systems comprise of two columns of trays in the front and back. With the help of the inserter/extractor in the centre, they can store and retrieve trays as required.
What Do I Stand to Gain with These Systems?
Automated storage retrieval systems come with a lot of benefits, below are some of them:
Increased accuracy – ASRS minimises the chances of error, which means more accuracy. They can boost accuracy levels to near perfection.
Convenience – You can make deliveries without much hassle and save a lot of time while doing so. You don't have to worry about heavy lifting or other physical activities that can put you in harm's way.
Enhanced security of products – Storage and retrieval of items are automated, so they are not exposed to careless handling that could put them at risk.
Saves cost on labour – ASRS ensures that a lot of tasks are completed automatically. With this, there will be little or no need for manual labour. The implication is that you'll get to save a lot of money that would have gone into hiring manpower.
Saves a lot of floor space – ASRS provides high-density storage which makes shelving redundant and unnecessary.
Who Needs It?
It's hard to think of an industry that will not find automated storage retrieval systems useful. Industries that will have a much easier operations and better output with ASRS include: Manufacturing, medical devices and equipment, electronics, warehousing/distribution, spare parts handling, and many others.
Final Thoughts
Be it order picking, storage, kitting, or consolidation, automated storage retrieval systems make life easier for you. Furthermore, you'll get more work done in less time, also with great accuracy. So, if you want to save time, record more accuracy and avoid possible injuries or damaging of items, ASRS could be the answer.
If you would like any further information on ASRS or simply to find out what Warehouse Storage Solutions can offer you, call us today on 01482 819057 or email sales@warehousestoragesolutions.com to arrange a no obligation visit.