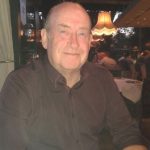 IanWarehouse
@
Once upon a time, in a galaxy not too far away…
There was not a person in sight as the robots and machines, all together in a single thought with a single purpose – to pick, pack and dispatch the item which you just clicked "Buy Now" to purchase.
No it's not Star Wars, no it's not Terminator – But it is increasingly likely to be the future which we all seemingly will have to embrace at some point in our lives and in the world of business and warehouse fulfilment. Indeed, in many respect we already do.
But when it comes to automation and your business, the question is often – "To be or not to be?"
Like many things, adding automation to your warehouse has a number if advantages, but it can also have negatives it you haven't seen the changes or "causes and effects" down the line. Below we consider a few short questions and answers to help you with your thoughts.
Does it really pay to replace flesh and blood with robots, pickers, etc?
Well, the reduction in man hours can help free up funds in order to help not only cut costs but also allow more budget for investment in automation thereby helping achieve your ROI sooner. This means you could be less dependent on seasonal workers and recruitment as a whole. This in turn makes it easier for you to plan your yearly sales and worker cycles.
That said, is anything truly automated? You will still (at the current level of sophistication) have to have access to highly skilled people to service, maintain and react should there be problems. These will be more expensive per head than warehouse staff, although they may add more value. Also, the initial cost depending on what extent you automate will have a bearing.
To what level can we automate at present?
Fully automated turnkey warehouses do exist with very high levels of sophistication. Order pickers, stacker cranes, AGV's all can work in harmony to achieve some quite amazing results and these are being improved and becoming more cost effective all the time. On the other hand, if you have a large warehouse with high levels of manual picking and dispatching, just adding a relatively small network of conveyors could be all the automation you need.
How will automation affect my business?
Every business is different, so it depends.
It is true to say that adding even a finite amount of automation can at times create suspicion or uncertainty amongst an established work force. But if handled correctly and implemented to the right extent it can drive your business forward to new heights which it would have previously struggled to reach. Adding automation to your business can give it a forward thinking, innovative edge helping to increase it's prestige and attracting higher levels of talent based on it's exciting and forward thinking approach.
Is automation for us?
It could be, but it depends on your business, where it is now and where you want to go. This is why when considering automation you should firstly seek out sound, practical and impartial advice to sounds out all the possibilities.
Warehouse Storage Solutions is a company dedicated to just that. We don't manufacture or have an agenda to do anything except help make your warehouse any by extension your business, the best that it can be.
If you would like any further information on automation within a warehouse call us today on 01482 819057 or email sales@warehousestoragesolutions.com to arrange a no obligation visit.