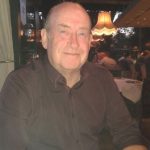 IanWarehouse
@
Our world has changed in just a couple of months. As a company we were doing an incredible amount of business with both existing and new customers. Our quote bank was the highest it has ever been, our conversion rate was fantastic, we had every reason to be excited about the future. We had and still have a great team with a huge amount of experience in our industry, what could go wrong?
Covid-19, that's what!
Virtually overnight we realised that we could not continue as before. Orders have been postponed, not cancelled, and enquiries slowed. Interestingly they have not dried up and we have some very interesting opportunities.
However, installations could not go ahead as planned, site visits were stopped as businesses tried to understand and implement Government guidance.
Businesses have had to undertake risk assessments from both the health and welfare, and the financial viewpoints.
As a company Warehouse Storage Solutions has always had a strong health and safety culture, evidenced by our CHAS accreditation and the safety qualifications that our employees hold:
Tech IOSH
SMSTS
CSCS white card
We followed all Government guidelines and rules, followed construction industry advice and immediately employees started to work from home.
We had already invested in a sophisticated IT system which allowed us all to work remotely from home with no loss of efficiency. All of our team have visibility in real time of all our quotes, projects and work in progress. Our finance department equally so.
We carried out a thorough risk assessment to establish if we could continue to attend sites. Installation could still be carried out once a detailed site specific assessment was carried out with the client and sufficient distancing and quarantine measures were implemented.
We contacted all of our suppliers to establish those that could still supply goods as and when required.
We issued a Covid-19 specific Method Statement to allof our staff and sub-contractors to ensure compliance to the new rules.
We took advice from several sources including the Construction Leadership Council and believe we are as well placed to do business as we can be.
The Government wants a safe return to work as so we. We are continuing to take enquiries, quote new business and install products where we can.
Interestingly many businesses are looking to increase warehouse capacity after being left short of stock and materials. Perhaps 'just in time' supply is now inappropriate in these troubled times.
We look forward to the end of this pandemic, knowing that we will be well placed to deal with what we believe will be a large pent up demand.
For more information please call 01423 819057 or email sales@warehousestoragesolutions.com