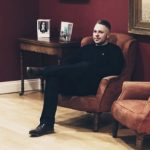 Andy Delaney
@
Need some help with your new or existing warehouse? Need advice, repair, refurbishment or full installation for your warehouse storage?
Look no further! We are one of the UK's best suppliers and installers of warehouse racking and storage systems. Our services are second to none and we provide valuable services including designing, installation, repairing, project management and inspection services.
Storage Design
Our highly qualified team offers a variety of exquisite designs for warehouse storage. First, we will examine your warehouse and racking needs and take note of what exactly you plan to achieve.
We will then put together a cost-effective draft proposing a design and explaining how it will work for your warehouse.
You can trust our team to deliver the best designs. We develop our designs to SEMA standards as we pride ourselves on providing the best services to our customers.
Project Management
Project management is essential, especially when it comes to your warehouse. We provide consultancy and guidance from planning through to installation. Whether a new or existing warehouse, we take up the responsibility and help you to install your storage system smoothly.
Trust our team to plan and manage the installation process and to deliver positive results.
Installation
Our installation teams are qualified to install all types of storage systems. We supply and install all storage systems including mezzanine floors, pallet racking, cantilever racking, shelving systems, partitioning, conveyor installation and more.
Our installations are on time and deliver the best results to help you to be more productive.
We also provide services for the re-installation and refurbishment of your existing storage design.
Safety Inspection
When it comes to your racking equipment, damages are unpreventable. No matter how cautious your policies are.
Meanwhile, safety is paramount when it comes to your warehouse and ignoring rack damages can be dangerous or lead to a collapse.
Sometimes these damages can look insignificant and may even go unnoticed. To guarantee your safety, we will inspect your racking to ensure your system is safe. Our experienced staff will carefully examine your racking system and note the repairs needed.
Repairs
Alongside thorough inspections, we also provide repair services. We offer full, fast and long-lasting repair services for all storage equipment.
Product Solutions
Warehouse Storage Solutions also designs and supplies a wide range of racking, shelving and storage systems. Browse our products page to view our versatile designs suitable for all different types of warehouse storage.
Why Choose Us?
At Warehouse Storage Solutions we provide solutions for all your warehouse storage needs. We design, supply, install and repair storage systems across the UK.
With over 150 years combined experience and a team of experts, trust us to deliver fast and reliable services.
Call us today on 01423 819057 or email us at sales@warehousestoragesolutions.com for a free, no obligation quote.