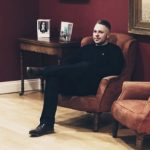 Andy Delaney
@
Not all projects are easy otherwise everybody would do it.
When it comes to these types of projects Warehouse Storage Solutions are here to help.
A lot of care and attention is required to offer consultancy for another business let alone a business within another industry.
Warehouse Storage Solutions have the expertise and knowledge to offer many types of storage systems from shelving and pallet racking to dynamic racking systems and automation.
The Sales Team at Warehouse Storage Solutions really enjoy the challenge of designing a Turnkey Warehouse Project. Meeting the client's requirements through the design of multiple storage systems offers huge satisfaction.
The design and consultancy process offer an insight to the client's current business layout from which ideas must be formed. In order to design the most optimal layout a close inspection of the client's products and daily business operations must be observed.
Finding the right marriage between multiple storage systems and various product sizes can be a tricky task. Calling upon the advice of the storage industry experts at Warehouse Storage Solutions for ideas is always a great source of inspiration.
Once the concept has been finalised it's over to the project managers to bring the project to life.
Relationships with suppliers have been built over the last twelve years. With so many potential products and items on a Turnkey Project it's vital that all suppliers deliver on time as to not disrupt the project program.
Now the project is complete it's time to handover the 'key' back to the client. Seeing Turnkey Project come together gives a sense of such satisfaction and is always welcome at Warehouse Storage Solutions.
If you would like one of our team members to provide advice on how best to utilise the space in your warehouse with a specialist turnkey solution, call us today on 01482 819057 or email sales@warehousestoragesolutions.com to arrange a no obligation visit.