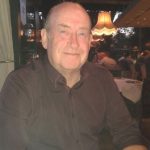 IanWarehouse
@
"TURNKEY PROJECT" – Just what does it mean?
Wikipedia describes is as "a reference to the fact that the customer, upon receiving the product, just needs to turn the ignition key to make it operational, or that they key just needs to be turned over to the customer."
Warehouse Storage Solutions Ltd. can hand over the key to your new warehouse with you ready to go from day one. So just how do we make that happen?
The first step involves Warehouse Storage Solutions liaising with architects, builders and of course the client to design the operational aspects of the warehouse. The earlier that Warehouse Storage Solutions can be involved in the design process, the more efficient the warehouse will be operationally. Warehouse Storage Solutions will liaise with the client to understand exactly what requirements the warehouse has.
Warehouse Storage Solutions will then produce detailed AutoCAD drawings and specifications of the storage solutions proposed. This includes items such as:
Racking
Dynamics
Mezzanine floors
Piling
Lighting
Sprinklers and fire protection
Office formation,partitioning and furniture
Floor marking
Warehouse Storage Solutions will work as a sub-contractor under the Principal Contractor, or act as the Principal Contractor within the CDM Regs 2015 to ensure all work is carried out safely and future maintenance requirements are considered.
Warehouse Storage Solutions personnel are all highly experienced project managers with formal Health and Safety Qualifications such as Tech IOSH, SSSTS, SMSTS and NEBOSH accreditations. The company also has CHAS certification.
Companies that we have already helped include Mawdsleys Doncaster, Superhire Park Royal, Autosport Leeds, James Burrell Gateshead.
Turnkey Projects are what Warehouse Storage Solutions thrives on, designing, procuring, installing, meeting deadlines and budgets. Most importantly, we allow the customer to carry on with their "day-job" whilst we manage the project in its entirety.
To find out more about how Warehouse Storage Solutions can assist you, click here.