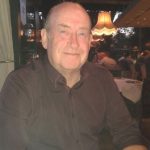 IanWarehouse
@
Pallet racking systems are usually initially designed and installed by storage solution experts.
Once installed and being used, who then ensures the systems are safe and free from damage?
Often nobody.
Damage is often unreported.
Damage is often seen, but ignored.
The Health and Safety Executive recognises that any damage to racking can cause it's carrying capacity to be reduced. It recommends racking inspections on a regular basis.
The frequency varies from operation to operation but should be determined by a competent person responsible for racking safety.
Ideally every workplace with racking installed should have a weekly visual inspection by a technically competent person. Inspections should be recorded.
The Storage Equipment Manufacturers Association holds rack awareness courses for employees to carry out a basic rack inspection.
An annual inspection by an independent qualified SEMA inspector or other competent person should take place.
The report should be detailed and identify all aspects of damage or misuse with proposals and observations for action.
The 'Traffic Light' System:
Rack inspection and damage reporting is graded using a 'traffic light' system.
A red risk dictates offloading of the rack and the area quarantined until repaired.
An amber risk identified damage needing to be repaired within 4 weeks.
A green risk is surveillance only as minimal damage but specifically identified for the next inspection.
Warehouse Storage Solutions will always advise clients of the need for rack inspections at the time of new installation. We can provide the inspections and subsequent repairs, with detailed and comprehensive reports backed up with images and locations of all damages and misuse clearly identified.
We will not be afraid to identify where damage is unacceptable or negligent and where operator training is required.
What Does A Racking Inspection Involve?
There are many companies offering inspection and repair services. There are few that have the quality of inspection and level of reporting that we have.
In general, racking is manufactured from relatively lightweight materials and, as a consequence, there is a limit to the amount of abuse that it can withstand. The skill of lift truck operators has a great bearing on the amount of damage likely to be caused. Any damage to racking will reduce it's load bearing capacity. The greater the damage the less it's strength will be.
To ensure that a racking installation continues to be serviceable and safe, the storage equipment should be inspected on a regular basis. The frequency of inspections depends on a variety of factors that are particular to the site concerned and should be determined by a nominated 'person responsible for racking safety' (PRRS) to suit the operating conditions of the warehouse. This will take into account the frequency and method of operation toegther with the dimensions of the warehouse, the equipment used and personnel involved. All of which could damage the structure. The inspection follows a hierarchical approach using several levels of inspection.
As soon as a safety problem or damage is observed by any employee, it should immediately be reported to the PRRS. You should have systems in place for reporting damage and defects.
Employees should receive training, information and instructions on the safe operation of the racking system, including the parts affecting their safety and the safety of others.
The PRRS should ensure that inspections are made at weekly or other regular intervals based on risk assessment. A formal written record should be maintained.
A technically competent person should carry out inspections at intervals of no more than 12 months. A written report should be submitted to the PRRS with observations and proposals for any action necessary.
A technically competent person might be a trained specialist within an organisation, a specialist from the rack supplier, or an independent qualified rack inspector.
Normal rack inspections will be carried out from ground levels unless there are indications of problems at high level that need investigation.
SEMA Training:
A programme of rack awareness training is run regularly by SEMA to address the issue of visual inspection and a more formal course is run to qualify expert inspectors under the SARI (SEMA Approved Rack Inspector) scheme.
If you would like further information about rack inspections please call 01423 819057 or email sales@warehousestoragesolutions.com