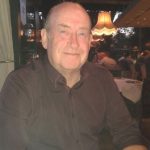 IanWarehouse
@
At Warehouse Storage Solutions we are proud of our service levels and the number of satisfied customers we have.
Perhaps that is why over 70% of our business is with existing clients.
How Do We Achieve This?
There are many reasons, but a major factor is our project management experience and expertise.
We have a tried and tested process from the sale being won to the project being delivered.
These are the steps we take to ensure we give the customer what they asked for and that we maintain our margins.
Handover from sales to contracts with details of surveys, designs, material specification, costings, time frames and client contact details.
The Project Manager introduces themselves to the client and become the point of contact.
The Project Manager confirms all details with the client and agrees time frames and milestones.
Prices and delivery dates are confirmed with suppliers and installers.
Healthy and Safety/CDM Regulations documentation is produced and circulated (all Project Managers have the relevant health and safety accreditations).
At the start of the contract, Project Managers attend the site to ensure all is in order and that the installers are working to method statements and continue to monitor progress throughout the contract.
Once completed, the Project Managers obtain completion certificates from the client.
The client is issued with O&M's and any other relevant documentation e.g. structural calculations in the case of a mezzanine floor.
Sounds easy doesn't it?
It's not!
Things go wrong, customers change specification. The Project Managers have to be experienced enough to deal with these challenges and 'keep smiling.'
Have a look at our case study pages to see some examples of how we keep our customers happy, and keep them coming back for more.
For a free no obligation consultation please call Warehouse Storage Solutions on 01423 819057 or email sales@warehousestoragesolutions.com