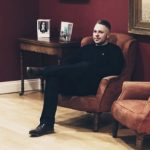 Andy Delaney
@
All small businesses hope to outgrow their humble beginnings, but sometimes that growth could be so fast that having to move your company to another address might set you back. In such a dilemma, the only solution is a mezzanine floor.
Mezzanine floors take full advantage of the vertical spaces in the building when the horizontal spaces are not sufficient.
Mezzanine floors are floors erected between the floor and the ceiling of the same room. A typical mezzanine floor is an extra floor within a building.
Where Can You Have Mezzanine Floors?
There are a couple of places where mezzanine floors could be set up. Some of them include:
Storage Units – It's easy for a storage unit to be overrun, especially if you store many goods in it. In such a situation, there's no need for you to worry about renting out a new storage space, you can simply go for a mezzanine floor.
Production Units – Production units can get really stuffy and overrun if the company is growing. Needing new production spaces would soon become a pressing need for you. Rather than looking for new production space, you can have a mezzanine floor installed to expand your space.
Offices – Do you need to employ more staff, but have no space to set up cubicles and offices for them? Worry no more. Mezzanine floors to the rescue! Instead of having to rent a bigger space and bearing the costs of moving everyone to that new location, it is more expedient to install a mezzanine floor.
Why Get a Mezzanine Floor?
Cost-effective: Installing a mezzanine floor in your work space is more cost-effective than spending up to double that amount moving to a new place.
Quick Installation: Mezzanine floors can be installed quickly and this is a big advantage for companies because the companies who need these floors often need them as soon as possible. Our installation teams are very fast and effective and in no time at all, you will have the mezzanine floor you ordered.
Maximise space: What better way to maximise your work space other than installing a mezzanine floor? Mezzanine floors maximise the vertical spaces below your ceiling when all horizontal spaces have already been used.
Easily Dismantled and Moved: As easy as it is to assemble the mezzanine floors, it is even easier to dismantle them when they've served their purpose. If your company must move to another location, you can also take your mezzanine floor without much stress.
Aesthetic Quality: Mezzanine floors can be made to be very beautiful when completed. They can house office spaces and lifts, without any problems to the work space. They can also be decorated to suit your company's needs.
Do you think that you might need a mezzanine floor? Reach out to us for your mezzanine floor requirements. Please call 01423 819 057 or email sales@warehousestoragesolutions.com for a free, no obligation quote.