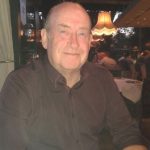 IanWarehouse
@
Automation within a warehouse can have many advantages over conventional warehousing systems.
At Warehouse Storage Solutions we can offer a complete system that would suit your organisation's operational needs.
There are many different types of automation that can be introduced into a warehouse's operating procedure. This can include going from fully automated to semi-automated/mechanically operated depending on what your organisation is looking to achieve.
There are many benefits to automated systems, whether it be fully automated or semi-automated/mechanically automated. Below are some of the benefits associated with pallet storage and retrieval within a warehouse:
Removal of the routine tasks that would take a lot of time and resources
Potential to increase the storage capacity of your warehouse within the same footprint of your existing storage area
Removal of the potential damages to your storage racking, reducing repair bills and lost storage capacity
Increased worker safety due to the reduction of forklift truck activity
As Warehouse Storage Solutions are not affiliated to one particular fully automated or semi-automated/mechanical automated provider, this gives us a greater ability to find the solution that best suits our customer's needs.
If you would like any further information on automation within a warehouse call us today on 01482 819057 or email sales@warehousestoragesolutions.com to arrange a no obligation visit.